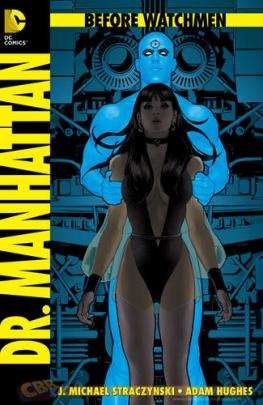 * Say what you will about the announcement of DC's Before Watchmen, but you have to admit they have some impressive talent involved. You can check out all of the now-revealed cover art here, and also J. Michael Straczynski's interview on CBR about his decision to write the Nite Owl and Dr. Manhattan mini-series.
*Dark Horse has announced that they're collecting 2011's The Guild One-shots in The Guild Volume 2 Softcover this August, but before then, we'll see The Guild: Fawkes One-shot in May featuring Will Wheaton's villainous character from the hit webseries.
*Mark Waid is ending his Boom! Studios titles, Irredeemable and Incorruptible with issues #37 and #30, both being released in May.
*Nate Simpson's Nonplayer #2 from Image is about 2/3 completed. And, the movie rights have been acquired by Warner Brothers.
*The final League of Extraordinary Gentlemen: Century #3 – 2009 is currently scheduled for June, but Alan Moore has revealed that he will quickly follow it up with the 48-page Nemo: Heart of Ice, a story of the Captain when he was in his twenties.
*Besides working with Brian Michael Bendis on a 6-issue arc of The Avengers beginning with issue #25, Walt Simonson has also announced The Judas Coin graphic novel, coming from DC this September, that will span nearly 2000 years of DC history!
*The New 52 title DC Universe Presents begins a new 3-issue storyline in issue #9 this May written by James Robinson starring the Challengers of the Unknown!
*Frank Cho has postponed the release of his Guns and Dinos book from Image Comics until at least later in the year siting his commitmnet to a new project coming from Marvel Comics and a screenplay he's writing based on his Zombie King comic.
*Looks like DC is doing away with the name of Billy Batson's alter ego, Captain Marvel, and just calling him Shazam! (So, whenever someone asks his name, he'll change back to Billy? Huh.)