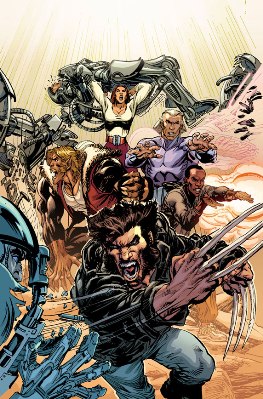 *Neal Adams returns to the X-Men this August with the 5-issue First X-Men mini-series.
*This September's Joe Kubert's Tarzan of the Apes Artist Edition is the next in line of  this terrific, original art archive series from IDW.
*For reasons that will be apparent to most moviegoers, Marvel is issuing a new printing of the Silver Surver: Rebirth of Thanos Softcover. Look for it on June 20.
*R.I.P. Ernie Chan and Tony DeZuniga. You will both be missed.
*It's been around for a couple of weeks but, if you missed it, check out this hilarious "Ren & Stimpy-style" Marvel Animated Short called Disassembled. More please!
*The CW has picked up the Arrow pilot for their fall schedule, but it's not the Smallville version of Oliver Queen.
*Robert Rodriguez has officially announced a Sin City 2 movie for an October 14, 2013 release date!
*Sony has released a 4-minute sequence from the upcoming Amazing Spider-Man movie, in theaters July 3!
*Marvel has announced that they're still working on a new Hulk TV show, but it doesn't look good for Jessica Jones or The Punisher.
*There's going to be a Watchmen toaster!